Please find the homework document below. There are 4 different tasks so please make sure you complete the one that we have discussed and that you have been working on in lessons. Thank you :)
Lydford Class Yr 6
Year 6 Teacher: Miss Ellison Spring in Lydford Class
Teaching Assistant: Mrs Britton Letter Learning Grid
Please make sure you bring your PE kit in on Tuesdays and Wednesdays.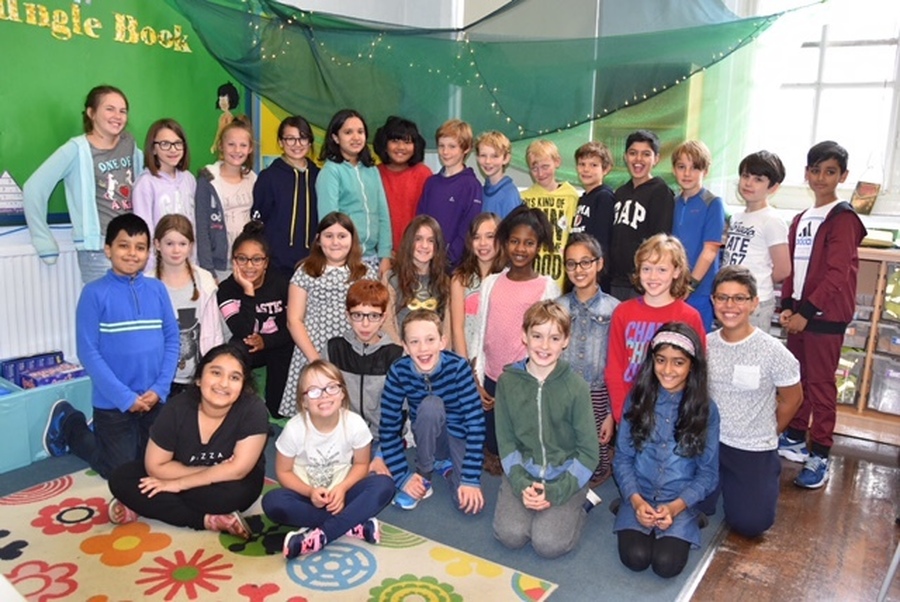 Welcome to our class page!
Our theme is 'Into the Jungle'; use the 'Learning Grid' link above to see what we are learning across the curriculum.
English
After thoroughly researching Rudyard Kipling we have been writing a biography on his life.
Below are some examples of our writing, we have focussed on using a range of punctuation - including colons, semicolons and using brackets, dashes and commas for parenthesis. We hope you enjoy finding out about Rudyard's life, we have found him fascinating!
Excellent effort:
We have all worked extremely hard writing and editing our own Rudyard Kipling biography. Read some of the examples below.
This is how our Year 6 edit.........
Maths
This week we are learning to multiply and divide by 10, 100 and 1,000 and then applying this learning to our formal written method of multiplication.
11
231
2563
x 25
12,815
+ 51,260
64,075
1
Art
We have been sketching jungle creatures and then using different mediums and techniques. We are incredibly impressed with them, what do you think?
Reading School have been supporting us with our learning, for which we are very thankful. Below are some pictures of us working together.
Reading
It is essential that children are reading and discussing what they have read daily, across a wide variety of text types. Below are some suggested titles of age appropriate texts that would be beneficial for your children to read.
Day 4: Pembroke Castle and Bosherston Lily Ponds
Day 3 Evening activity: Pumpkin Carving
Pendine Day 1: 30.10.17
Monday morning, we were in the coach for about 4 and 1/2 hours and also had a 30 minute stop at Magor Services.
When we got to Pendine we were told which cabins were ours. We stored most of our luggage in our cabins and went to have lunch. Then because we arrived late, instead of doing our planned session we went to the beach and had a sculpture competition of what we were looking forward to at Pendine. Can you guess what each sculpture is from the pictures below?
After dinner we sat in a wooden roundhouse and learnt about making fires. We toasted some marshmallows before heading to sleep as we are all very exhausted!
Alex
Our Year 6 Redlands Reps have begun their duties, below are photos of our Outdoor Reps, Sports Reps and Redlands Matters Reps.