Lydford Class Yr 6
Year 6 Teacher Ms Kington Summer in Lydford Class
Teaching Assistant Mrs Britton Letter Learning Grid
A day out at Bramley Frith woodland
Well done to Lydford class this week during the SATs. Your positive attitudes, your willingness to give things a try and your amazing efforts make us all proud of you :-) :-) :-)
Graffiti Maths! Keeping revision interesting...
YOUNG VOICES CONCERT AT THE 02
Wow! What an amazing experience. We enjoyed the whole day, from rehearsing to parent spotting across the arena, banner waving to singing, dancing and generally soaking up the electric atmosphere. To be part of a choir of 7752 children was just awesome. This was certainly a day to remember and treasure for years to come.
Parents- thank you, as always, for your support. If you have any photos you would be happy to share, please email them to our admin address.
Thursday 3rd November - Pendine Residential day 4
Now we are all use to the morning routine we were up, out and on the bus to Pembroke castle by 9.30. We first stopped at the castle which was amazing. Pembroke Castle was very interesting and there was a massive map of Wales that we could all jump around which was extremely fun. Check out the photos!
We did some traditional brass rubbings which was brilliant and we have creations to show you when we get back.
After our picnic, we headed to Bosherston Lilly ponds which were beautiful. We walked along a lovely nature path around the ponds and ended up at a stunning beach called Broad Haven South.
To end an amazing last day in Pendine, we had a fun packed disco where we showed off our moves.
We are all looking forward to seeing our families tomorrow.
Good night.
Wednesday 2nd November - Pendine Residential day 3
We have all had a very exciting and challenging day with sun shining once again! We started the day with a late wake up time of 7am. Everyone was very shocked about this including the teachers!
We all took part in different activities throughout the day including Xtreme Stream, high ropes and climbing and not to forget pumpkin carving.
The Xtreme stream conditions were cold, wet and muddy but we all loved every minute of it! Even when we got stuck in the bog! The high ropes and climbing were very challenging and pushed us to our limits but we all managed to succeed our targets.
We have just finished an evening of excitement, carving amazing, fabulous pumpkins.
We are looking forward to our day out tomorrow at Pembroke Castle and our last day here at Pendine!
Good night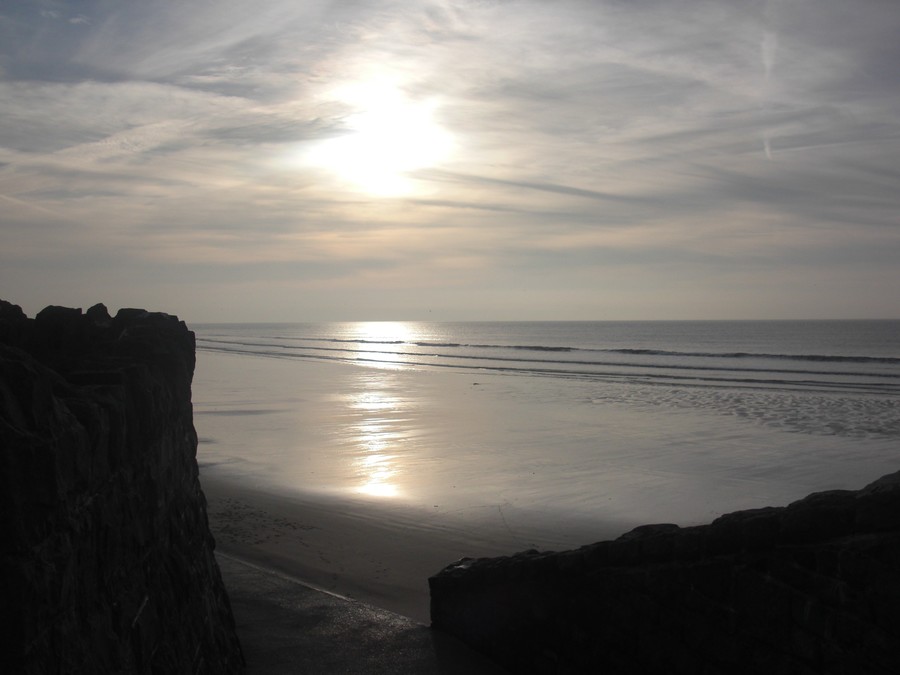 Tuesday 1st November - Pendine Residential day 2
What a busy day we have all had today! We woke up to another sunny day here in Wales. After breakfast, we all split into our groups again and started on our activities. Some of us did abseiling and zip-lining, whilst the other group did the low ropes challenge and archery. After lunch we all changed over activities and some groups even did team building games.
During our free time, we all went for a walk to the beach (which is only 5 minutes away). It was beautiful and we had lots of fun during our beach free time. In amongst this jam-packed day, we even managed to surprise the birthday boy with a decorated room, cakes and singing, which he loved!
After dinner, we opened our letters from home which was very special and wrote some back. Miss Foster will post them in the morning.
Our evening activity was orienteering around the site with torches and maps, which was really exciting.
We have had another brilliant day here in Pendine and we are super excited about our activities tomorrow.
Good night!
Monday 31st October - Pendine Residential: blog
Lydford class have had a brilliant and very sunny day! We arrived safely at Pendine just after 1 o'clock and settled into our cabins. After lunch, we split into three different groups and did some activities which included team building games, zip-lining and also abseiling. We had some free time playing games with our torches, playing football and then ate some dinner. After dinner, we all headed off to the roundhouse, which is where we learnt to make fire, tell stories and toast marshmallows (which was very yummy indeed).
We are all so sleepy now, so we are off to bed. We've all thoroughly enjoyed these activities and are looking forward to our full day of activities tomorrow.
Good night!