Welcome to Hatherley Classes Yr5
Hatherley Class Yr5
Year 5 Teachers: Mrs Collett
Mrs Kington Autumn in Hatherley Class
Teaching Assistants: Miss Casado Letter Learning Grid
Miss Adams
In maths we are looking at 3D shapes. We have been learning how the language of shapes relates to our topic of Ancient Greece with many words coming from Greek: polygon, polyhedron (and polyhedra), tetrahedron, octahedron, dodecahedron, icosahedron.
We have been learning about forces in science. We learned that water resistance is a force which slows an object down as it travels through water. We investigated how the shape of that object can affect the speed it travels through water.
East Reading Schools Tag Tournament.
Well done to our fabulous Year 5s for showing such good sportsmanship and team spirit.
And a very well done to the Redlands Racers who were runners up in the Plate competition and especially to the Redlands Royals who won the overall trophy!!!
We are delighted to be part of the Junior Music Festival this year.
Please click on the link to access the Junior Music Festival songs -
https://helentoole8.wixsite.com/smas-music
You need to click on Year 5 Hexagon and then enter the password - JMF2017
Here is the lyric booklet so you can practise at home: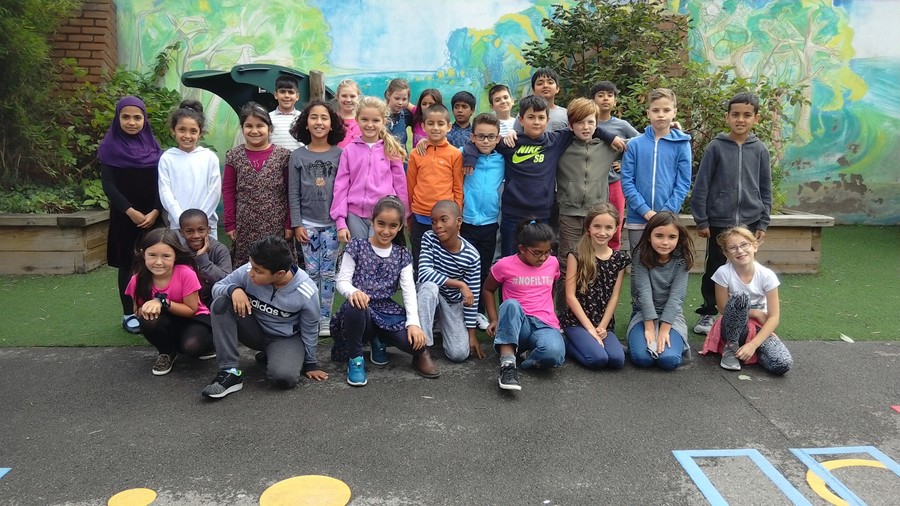 Year 5 children have been discussing safety on the roads near to our school. We made a 3D map of the area and used toy cars to work out safe and suitable points for parents in cars to drop children off. Do talk about this at home so you know how to keep us all safe!